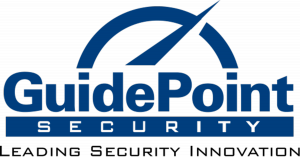 GuidePoint Security continues their support of B-Sides Orlando as a Platinum sponsor. GuidePoint Security has been a sponsor since the beginning and continues their support today.
GuidePoint Security has offices in Tampa and provides vSOC, penetration testing, PCI QSA, security risk audits, value added reseller services, and a whole host of security related programs for Enterprises. If you need a security service or product for your Enterprise GuidePoint Security can do it.
Read more about them below or at this link: https://www.guidepointsecurity.com
GuidePoint Security's professionals, who comprise the majority of our staff, provide the best, customized, innovative solutions possible by embracing new technologies, using first-rate business practices, and maintaining a vendor-agnostic approach. Our services enable government and commercial organizations to achieve their missions by helping to prevent security breaches, and identifying and stopping threats and attacks.
Founded in 2011 by cyber security industry veterans, GuidePoint is a trusted security expert for our customers, for both security technologies and professional services. We are different because of our organizational structure, technological expertise, unrivaled customer service, and a vendor-agnostic approach. This allows us to provide the best security services and solutions possible. Our tagline is a reflection of GuidePoint principles: "Your mission. Secured."